Wanna Bet?
March 23, 2023
-
By Brett Friedman, OptionStrat Contributor
Most of you are probably sick of reading about the banking crisis by now. I know I am. Let's discuss something more interesting, or at least more fun: how to make money on sports betting without ever placing a bet.
A few years ago, a sports betting operation in Las Vegas tried to recruit me to be their risk manager. Apparently, they were looking for options traders and others from Wall St. who had a good sense of probability and odds as it related to portfolio management. In other words, options market makers. I thought that was a good idea, but since I've never been into gambling or sports, and don't like Las Vegas, I said that I wasn't interested. Maybe I missed something, who knows.
I thought of this recently when I saw the Superbowl commercial for DraftKings (DKNG). Although not apparent to those of us who don't follow sports or gamble (is there anyone left?), legalized sports betting has taken off in this country. I write legalized, because the illegal variety has always been around, in one form or another. It's a pretty good bet (get it?) that as long as there have been sporting competitions, people have been wagering on the outcome.
More and more states allow betting (2/3rds of all states currently do) and it is becoming increasingly popular and mainstream. When people were stuck in the house due to Covid and had nothing to do, sports betting exploded, taking DKNG to new highs in 2021. Last year, Americans wagered about $93.8 billion on sports, with about $1 billion on the Superbowl alone. And those are just the legal totals. Betting during events and parlays (wagering on several events all occurring) are the industry's hottest products.
Net result: DraftKings found themselves in the right place at the right time. Its largest competitor, FanDuel, is still private, so DKNG is really the only game in town for now if you want to invest in pure sports betting stocks. Yes, I know; you would be investing (almost betting) on a betting stock, using options, the theory of which is used by the betting companies to set their odds. You can really burn up some neurons thinking about that.
As you can see below, like all Covid darlings, DKNG has come off sharply since its 2021 glory days. Still, there is no denying that legal sports betting will continue to expand, and more profitably. Two factors are at play here: 1) Additional states are making it legal, and 2) In-game betting and parlays are more profitable products for the house and will be increasingly so as their betting algorithms improve and volume increases.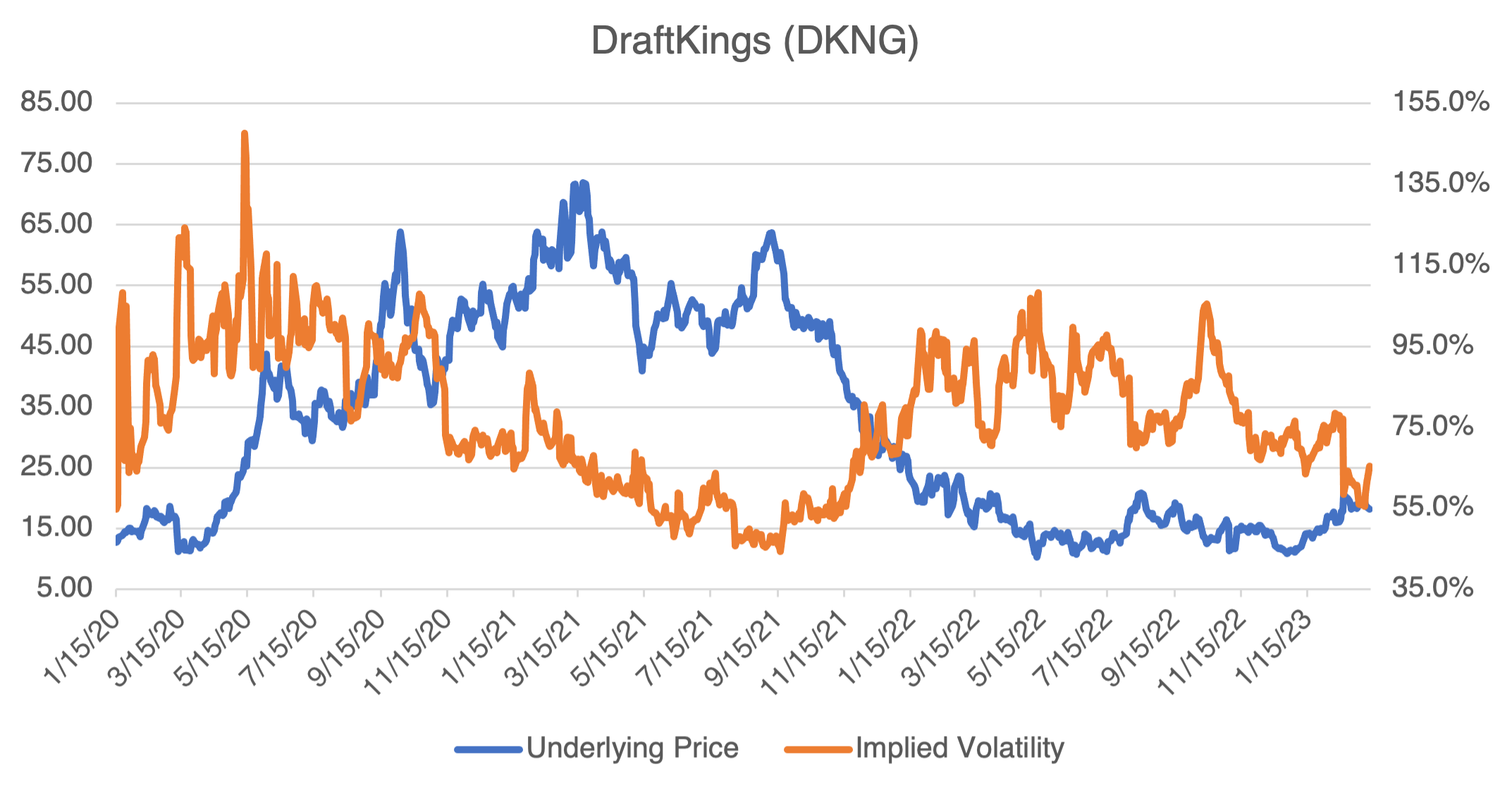 Source: OptionMetrics
On the downside, I noticed my wife using AI to fill out her March Madness brackets.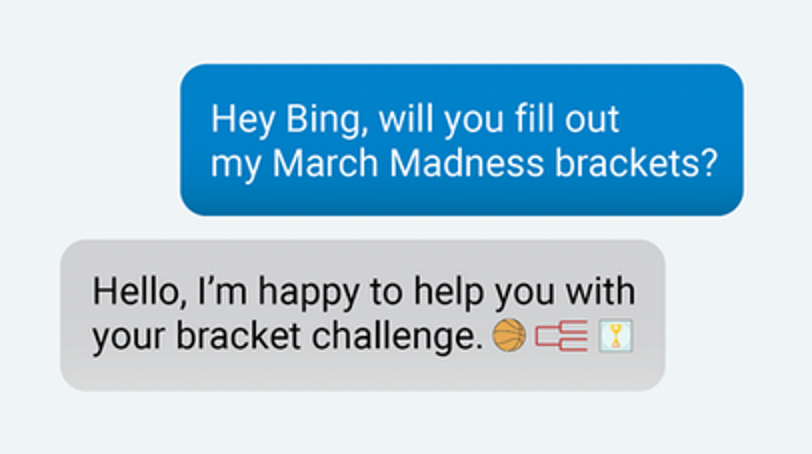 Source: New York Times, 03/16/2023
As the AI apps improve and become more sophisticated, they will become democratized and easily available. I suspect that houses' advantage in setting the odds will then diminish and, just like high-speed trading, the sports betting business will devolve into a battle of who has the fastest and best algorithms. This won't happen overnight, however, and there's still lots of money to be made in the meantime.
---
Looking to make a trade on DKNG? Use OptionStrat's options profit calculator to easily visualize the expected results of over 50 option strategies.